Convert more students 
Turbocharge your student admissions experience with smart virtual conversations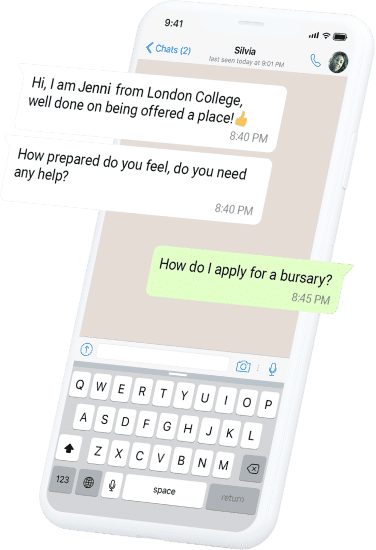 Increase conversions.
Students don't answer emails or phone calls. Remove the landmines in your application to enrolment process with Jenni, our smart conversation assistant, working for you 24/7.
High student engagement.
Our digital assistant Jenni blasts energy into your college's brand. Brimming with ROI, she gives you an 80%+ response from students through WhatsApp (vs. under 5% engagement from email – boo!)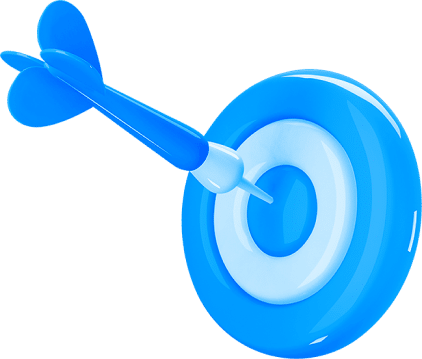 Powerful data insights.
Your very own intuitive analytics dashboard gives you a clear window into each prospective student's world. Jenni speaks with them in their language so you can understand their real motivations, fears, aspirations, and anxieties.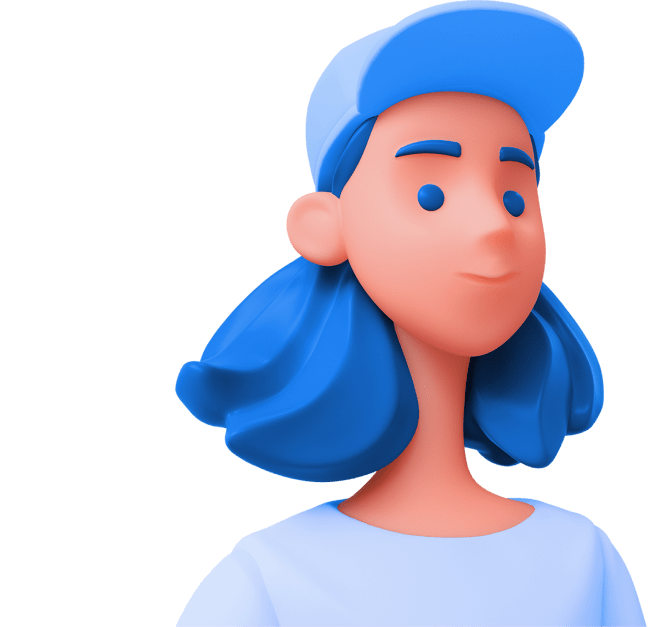 Jenni gets the job done painlessly.
She has the ability to persuade more students to attend virtual events and even go to their interviews. If students do go quiet she can re-engage them, highlighting to the college the risk of that person dropping-out of the admissions process. 
Technology backed conversations
Reduce staff workload
Our smart conversations connect with your students exactly where they like to hang out. To take the pressure off your admissions team Jenni does the chasing and heavy lifting for you 💪
Smart conversations assisted by human experts
Your college will benefit from our team of communication experts, who are on-hand to smoothly continue chats if students opt to speak to a human. This frees up your admissions team to work on what they do best.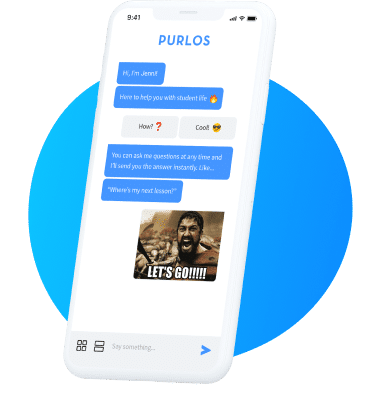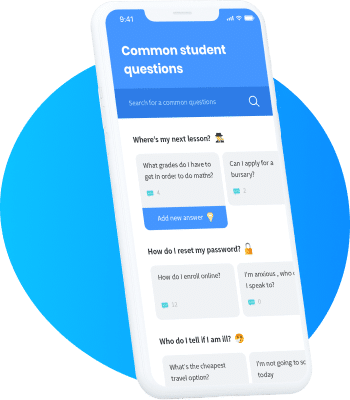 Efficient query resolution.
Jenni answers student queries in-the-moment, or efficiently tags your admissions team so they can respond. Students who experience a quick resolution will feel valued and listened to.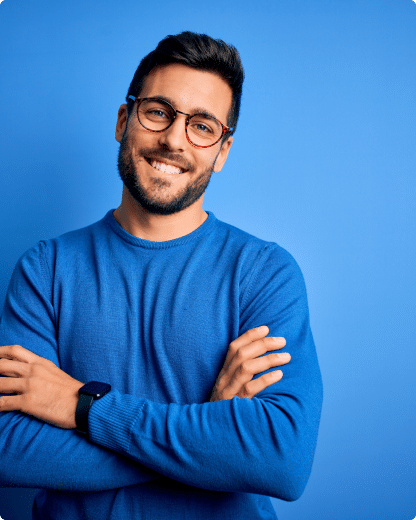 Purlos is a game changer!
Purlos is the whole package. We have even managed to turn potential withdrawals into enrolments. I have a dedicated member of staff checking the system regularly who can follow up on complex queries if needed. After working with Purlos since April 2020 for (i.e for only 6 months) we increased enrolments this by nearly 5%!".

  Ross B. Admissions Head
  Hopwood Hall College
Our clients