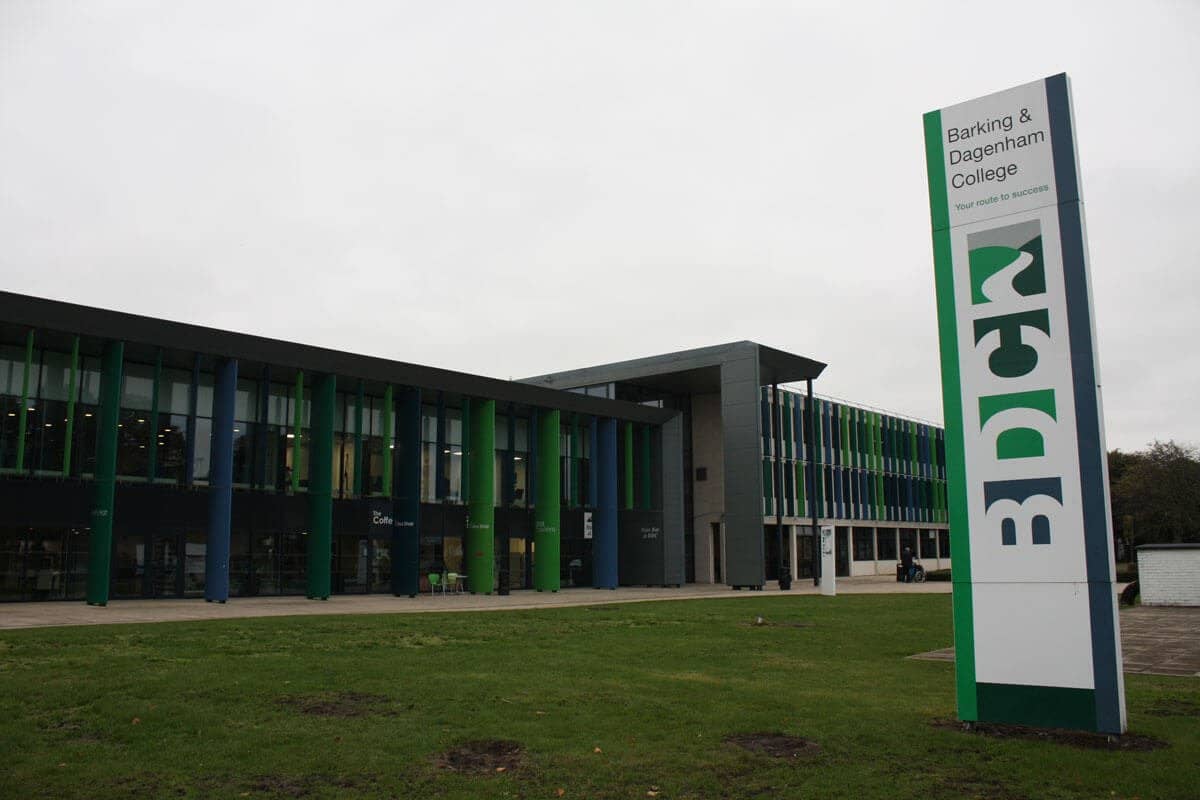 Barking & Dagenham College boosts student enrolment by 61 students in just two weeks. 
To help scale Barking's personalized student communication we integrated Jenni, our human supported digital assistant to help students by sending them timely reminders and relevant information about enrolment, collecting key survey data, and instantly answering students' many questions around the clock.
Student engagement skyrocketed once students had access to Jenni. Whereas email engagement rates had been declining steadily over the preceding years, students engaged with Jenni's outreach 85% of the time. This led to more students connecting, responding, and taking meaningful action towards enrolling.
Now students were able to easily access and receive answers to whatever their questions or concerns they may have, exactly when they needed it. And because of that, Barking & Dagenham College were able to build stronger relationships with students thinking about enrolling at their college.
Achieving immediate success

Very quickly, Jenni showed the enormous impact that a digital support assistant can have. With Jenni's help the college had managed to
enrol 61 students in just two weeks. 
One of our first tasks was to send an intent to enrol survey to those students that the college worried were in danger of not attending their chosen course. We have found students tend not to engage with surveys sent via email so instead we conducted the survey over WhatsApp, with short and very simple questions to gauge which students were planning to attend and which students were unsure of their intentions. 
We received a 67% response rate to the survey – all within one day. A task that would have required over a month to achieve via a paper survey or a few weeks via email. 
At the end of our first few weeks working together, Jenni had over 1,000 conversations with students. Given that it takes staff at least a few minutes to answer most questions posed by students, we estimated it had saved over 100 hours of staff time at a minimum. With Jenni handling the bulk of day-to-day questions staff had more time to focus on the students who really needed and benefited from their time.
Instead of technology reducing the human connection, staff found that Jenni was actually strengthening it.
"Thank you so much for the amount of communication. I can say I have not received this with other colleges."
Student
Barking & Dagenham College

By working with Purlos, Barking & Dagenham College were able to give students quick answers to their questions and devote more staff time to truly building relationships with students.
With Jenni supporting its enrolment efforts in 2020, Barking & Dagenham saw year-on-year enrolment gains, even during the COVID-era of remote environments and virtual admission events and all the uncertainty that brought with it.
Every day, Jenni is helping the college to decrease barriers to enrolment and better serve new students. As the college moves to the future, it will count on Purlos, and its digital support assistant Jenni to strengthen those initiatives.
More Case Studies
Keep reading in-depth analysis and testimonials.
Cambridgeshire & Peterborough Combined Authority Case StudyIntroduction to CPCA The Cambridgeshire & Peterborough Combined Authority is a combined authority covering the ceremonial county of Cambridgeshire in the East of England.The challenge One of the main...