"Purlos has been a great support, and helped us collect better destinations which further evidence, and support of, our curriculum intent and impact across all provisions."

Sam Kenny, Assistant Principal – Quality and Performance – Bath College
Introduction to Bath College
Bath College is a leading further education college. Located in the picturesque city of Bath, the college has a long-standing commitment to nurturing student success and preparing them for their next steps and desired careers.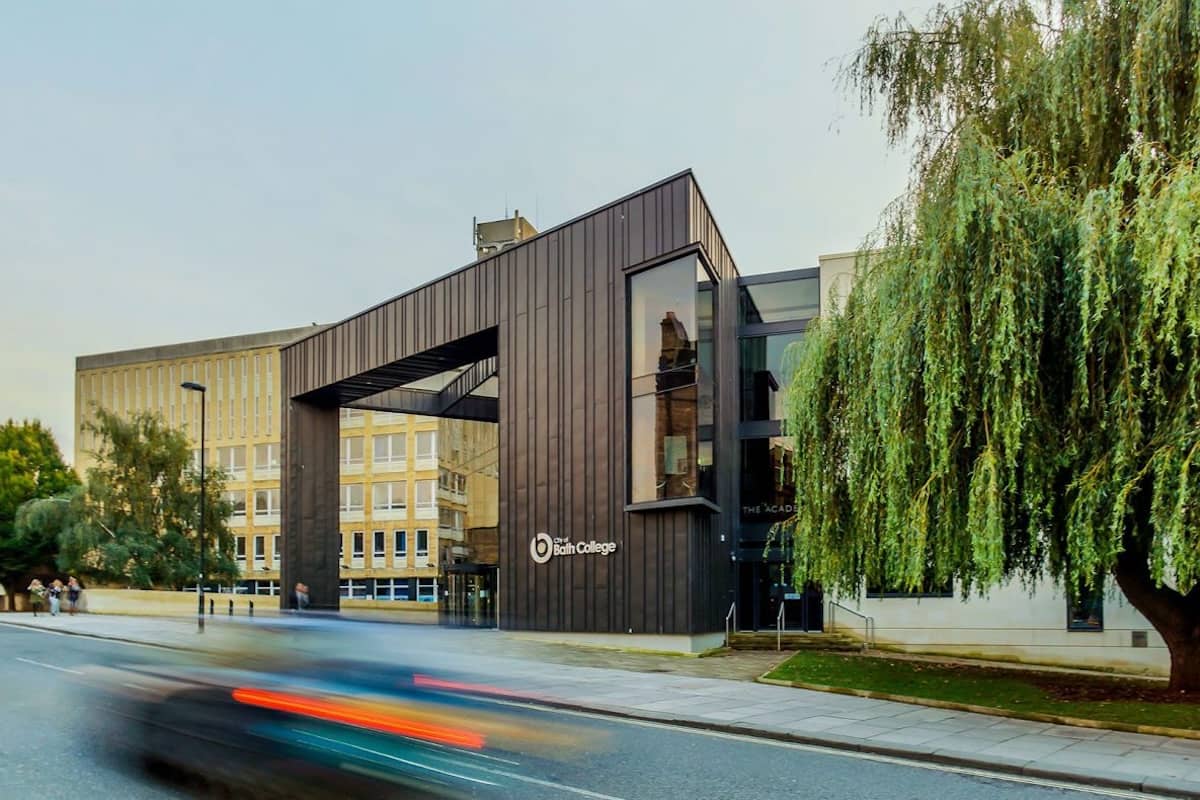 The Challenge
One of the critical challenges faced by Bath College was gaining insight into the destinations of its students after they completed their courses. Traditionally, this involved labour-intensive methods such as phone surveys, which were not only resource-intensive but also yielded limited and often outdated information. 
Bath College recognised the need to increase their understanding of where their students went after completing their studies, with the aim of further evidencing their curriculum impact and increasing their understanding of their learner's next steps. Additionally, they sought to utilise and boost their Net Promoter Score (NPS), as an important measure of student satisfaction, when compared to the rest of FE institutions who also use this measure of performance.
Bath College sought a solution that would not only streamline data collection and improve the accuracy of their data but also enhance engagement with students.
Bath College was keen to understand the tools Purlos provided to support the maintenance of engagement during the enrolment process. Their in-house efforts when booking interviews and inviting learners in for enrolment required more automation in order to make them more efficient. 
Why Bath College Decided to Partner with Purlos
To address these challenges, Bath College entered into a three-year partnership with Purlos, investing in both Purlos Destinations and Purlos Engage. 
They chose Purlos because of its innovative approach to data collection and communication, which promised to streamline their processes and improve their outcomes.
How Purlos Responded
For Bath College's destination tracking needs, Purlos Destinations presented an efficient solution. By automating data collection through WhatsApp, Purlos reduced the need for labour-intensive methods like phone calls. This not only increased the accuracy and comprehensiveness of destination data but also alleviated the burden on the college's staff, reduced costs and provided real-time insights into student outcomes, supporting curriculum design improvements.
For engagement challenges, Purlos Engage replaced other traditional methods of communication and used WhatsApp instead to improve their student engagement level. 
Purlos also created a personalised dashboard so that Bath College could identify students at risk of dropping out and provide insights into their reasons for potential disengagement. This customisable tool enabled the college to monitor key metrics, such as the percentage of students with high or medium risk of dropping out, reasons for risk, and applicant choice rankings.
The Results
The partnership with Purlos achieved significant results for Bath College, as evidenced by their Autumn 2022 destinations data:
| | |
| --- | --- |
| Progressed Internally | 2,297 |
| Progressed Internally % | 100% |
| Progressed Externally | 2,570 |
| Progressed Externally % | 75.52% |
| Subtotal | 4,867 |
| Subtotal % | 83.32% |
| Sustained Destinations After 6 Months | 4,899 |
| Sustained Destinations After 6 Months % | 83.29% |
Within just six months, Bath College saw a remarkable increase in the number of known destinations, rising from 45% to an impressive 83%. 
By conducting recurring destination campaigns and reviews, Bath College's NPS score also experienced a notable increase, rising from 7.7 in August 2022 to 8.9 in June 2023.
Purlos Engage also delivered exceptional outcomes, notably elevating student engagement rates and successfully rebooking a significant amount of previously missed interviews or enrolments.
In addition, 354 learners withdrew their application. This allowed Bath College to channel its resources and attention towards students genuinely interested in enrolling.
| | |
| --- | --- |
| Engagement Level | 61.3% |
| Rebook Interviews | 55 |
| Rebook Enrolments | 160 |
| Withdrawn Learners | 354 |
Conclusion
Bath College's partnership with Purlos proved instrumental in addressing their challenges. With Purlos Destinations, they achieved a remarkable increase in known destinations, providing valuable data for curriculum enhancement. 
Purlos Engage significantly improved engagement levels, streamlined communication processes, supporting an increase in the number of enrolments. 
The positive results are not only reflected in statistics but also in Bath College's improved Net Promoter Score, demonstrating the success of their collaboration with Purlos in advancing their provision's offer. .
Bath College's commitment to providing top-quality education and support for its students has been further solidified through this partnership with Purlos. 
To explore how Purlos can transform your destinations tracking and improve your student engagement, connect with our team HERE.
Join Sam Kenny, Assistant Principal of Bath College, and Purlos' CEO, David Bartlett, as they discus leveraging destinations data in our webinar below: