Introduction to Bedford College Group (BCG)
Bedford College Group is an educational institution located in Bedfordshire, with several campuses, including Bedford College, Central Bedfordshire College, National College of Motorsport, Shuttleworth College, and Tresham College.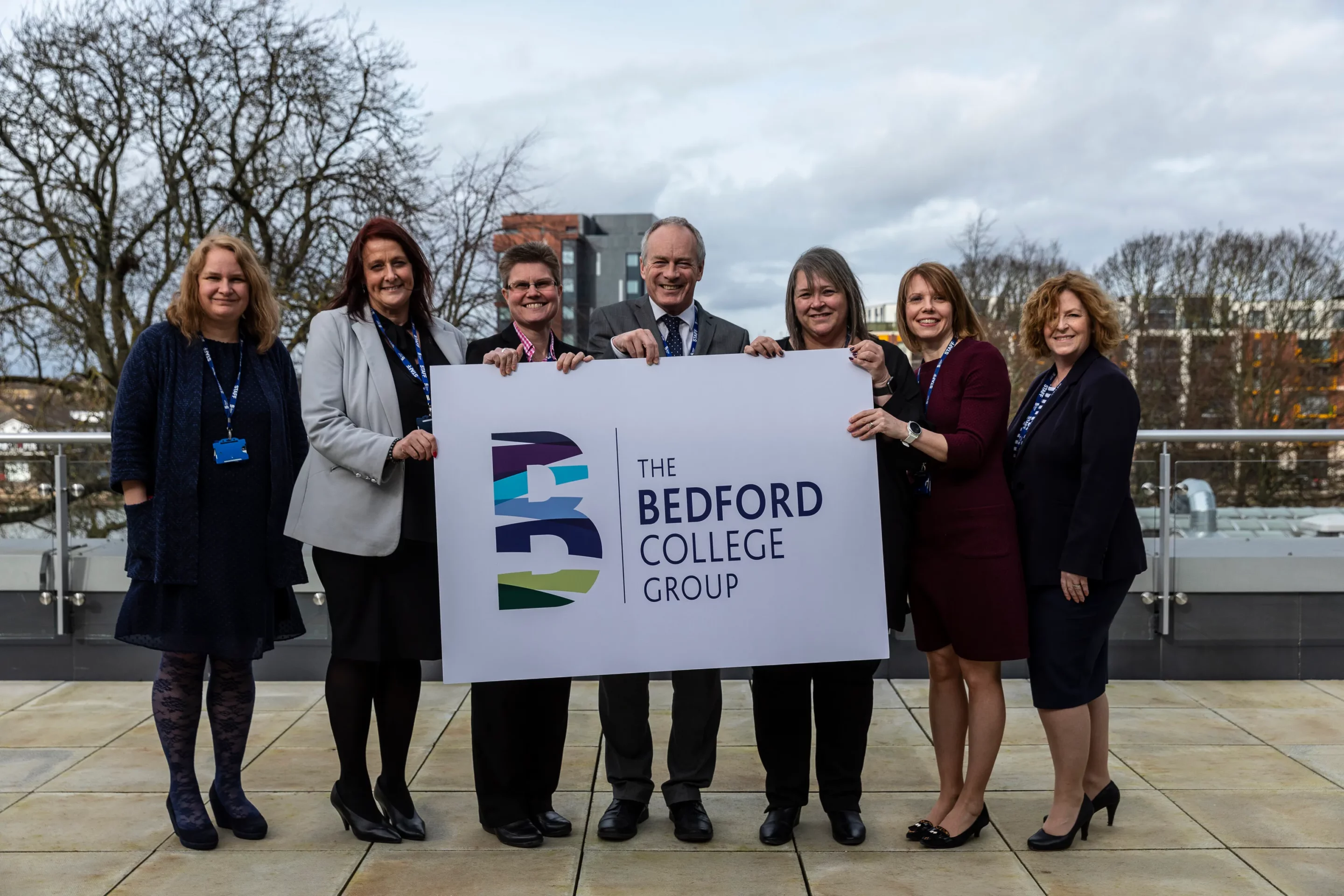 The Challenge
BCG wanted to improve their understanding of student destinations to ensure their educational programs were aligning with students' career paths effectively. They needed a comprehensive solution to gather and analyse data on student destinations efficiently.
Additionally, BCG faced a significant challenge with low student numbers and the need to increase enrolments across its campuses. To address this issue, they sought a solution that would streamline the admissions process, enabling them to rebook missed interviews and focus on applicants interested in studying at one of their institutions.
Why BCG Chose to Partner with Purlos
Having already experienced the benefits of Purlos Destinations in a project with the Cambridgeshire & Peterborough Combined Authority, BCG was impressed with the platform's capabilities to track student destinations. The success of the previous collaboration led BCG to choose Purlos again for their new challenge: improving admissions through Purlos Engage.
"Purlos have already managed to beat our expectations and further departments are now using their services."

Jamie Hinckley, Centre Manager, Bedford College
The team at BCG expressed their satisfaction with Purlos Destinations, stating that it not only increased their data on student destinations but also enhanced the overall student experience. The ease of setup and helpfulness of the Purlos team further reinforced their decision to explore Purlos Engage for addressing their admissions challenges.
"The team at Purlos were helpful from the beginning and made the process to set up easy!"

Jamie Hinckley, Centre Manager, Bedford College
How Purlos Responded
Upon partnering with Purlos, BCG began using both Purlos Destinations and Purlos Engage to tackle their challenges effectively.
Purlos Destinations continued to be instrumental in gathering data on student destinations, allowing BCG to maintain a positive trajectory with 92.09% of destinations captured across their campuses.
With Purlos Engage, BCG was able to encourage students to rebook their missed interviews, a significant improvement in the admissions process. Additionally, they were able to confirm application withdrawals, allowing the college to allocate resources more efficiently.
The Results
Through the implementation of Purlos Engage and Purlos Destinations, BCG achieved outstanding outcomes:
Enhanced Student Destinations Tracking:
| | | |
| --- | --- | --- |
| College | Positive Destinations | Total Captured Destinations |
| Shuttleworth College | 86% | 94.30% |
| Bedford College | 83% | 93.52% |
| National College for Motorsport | 92% | 93.43% |
| The Bedford Sixth Form | 95% | 91.38% |
| Tresham College | 81% | 90.38% |
Using Purlos Destinations, the Bedford College Group were able to capture an average of 92.09% of destinations across all campuses.
"Purlos were able to help increase our data for students destinations and managed to gather more data than we had previously been able to. The additional information we managed to gather from their work has already been able to improve the overall student experience."

Jamie Hinckley, Centre Manager, Bedford College
Improved Admissions:
| | |
| --- | --- |
| Rebooked Interviews | Confirmation of Application Withdrawal |
| 148 | 272 |
Conclusion
By partnering with Purlos and utilising both Purlos Destinations and Purlos Engage, Bedford College Group improved their understanding of student destinations and successfully addressed their admissions challenges. 
The collaboration resulted in increased enrolments, resource optimisation, and enhanced student experiences across their campuses. 
As a trusted partner, Purlos continues to support BCG's mission of providing quality education and meaningful career pathways for their students. 
To learn how Purlos can help your institution achieve similar successes, book a call with an expert HERE.