Introduction to the College of West Anglia (CWA)
The CWA is one of the largest education and training providers in England, with four campuses in Norfolk and Cambridgeshire. 
Their courses are focused on getting students prepared for work or university.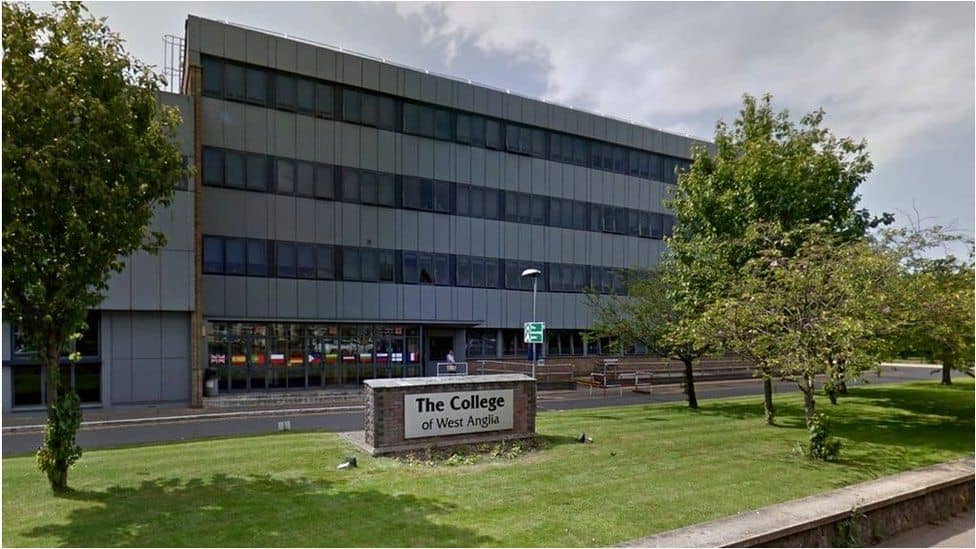 The Challenge
The CWA faced the challenge of effectively sharing crucial student destinations data with multiple stakeholders, including the Cambridgeshire & Peterborough Combined Authority (CPCA). 
Previously, the CWA collected students destinations data by phone, which was time-consuming and often yielded incomplete results. Additionally, the CPCA had specific requirements for their destinations data, but the existing systems did not provide a comprehensive overview that could be easily shared between the CWA and CPCA.
Why CWA chose to partner with Purlos
Amid these challenges, the CWA partnered with Purlos Destinations in a project with the CPCA. This marked Purlos' inaugural group initiative. Recognising Purlos' potential to address their unique needs, the CWA sought a solution that would streamline data collection, minimise manual efforts, and provide a clear, concise overview of student destinations.
How Purlos Responded
To address the challenges, Purlos adopted a strategic approach that aligned with the CWA's goals. 
The project commenced with a collaborative meeting involving individual colleges, including the CWA, and the CPCA. This initial meeting set the foundation for subsequent interactions. 
Over a period of six months, Purlos maintained regular engagement with the CWA, meeting every four weeks. This approach allowed for consistent progress updates, discussion of ongoing results, and the development of sustained strategies for optimal outcomes.
Additionally, Purlos created a customised dashboard for the CPCA. This meant that they could filter the data between the different colleges and funding type.
Purlos' advanced system facilitated direct communication with students, utilising various channels such as WhatsApp, SMS, and email. This multi-channel approach aimed to capture the highest possible percentage of student destinations. 
The CWA asked Purlos to make a feature where their staff members could call students directly from the system and then input their data, eliminating the need for complex data merging processes. At this time Purlos didn't offer phone calling, however, multiple channels of communication are now used to ensure the best possible results, including WhatsApp, SMS, email, and phone.
Furthermore, a customised survey was designed in collaboration with the CWA specifically tailored to Chinese learners. This demonstrated Purlos' flexibility in catering to diverse student demographics.
Results
Through the joint efforts of the CWA and Purlos, remarkable results were achieved:
| | |
| --- | --- |
| Cohort | Total |
| Total Destinations Captured on WhatsApp | 1722 |
| Total Captured Destinations on SMS | 113 |
| Total Captured Destinations on Email | 496 |
| Total Captured Destinations Overall | 2331 |
| Total Captured Destinations Overall % | 84.3% |
| Positive Destinations % | 82% |
Conclusion
This three-year partnership between CWA and Purlos signifies a step towards data-driven innovation and collaboration within the education sector.
The successful implementation of Purlos Destinations not only streamlined data collection and sharing but also provided actionable insights into student destinations. 
To explore how Purlos can transform your student destinations tracking, connect with our experts for a consultation HERE.