It has never been more important to have a strategy in place to effectively engage with students. Generating a high number of applications is great – but this is no longer enough to get students through the door.
With so much uncertainty brought about by COVID, having a strategy in place to improve enrolment is so important for educational institutions to succeed. So here are our four strategies to help you transform how you engage with your students.
Communication is key

It is really important that students have the opportunity to connect with your organization effortlessly. Wherever they are, whatever they are doing students want to be able to quickly and instantly find the information they need and then get on with their day.
Having the opportunity to submit a question or concern on their own terms and have that question or concern immediately answered makes a huge difference and can be the difference between that student enrolling or choosing to defer.
Regular contact or at least the perception of regular contact with your college will help give these students more confidence and a feeling of being supported through every stage of their admissions journey. But this can create problems for busy admissions teams managing hundreds or perhaps even thousands of different enquiries at any one time. The solution is to connect with them in a manner that is less formalized and much more efficient.
Connect with students on the platforms they use regularly
Traditional methods of communication are not as effective as they perhaps were. Telephone calls, emails, and letters can be effective when used correctly and so should still have their place in any robust enrolment funnel, but these traditional methods of communication should no longer be your primary method of connecting and engaging with today's students. Instead, they should be complemented with other, more relevant methods of communication that students actively engage in.
The aim should be to make it as easy as possible for any student considering enrolling to connect and have their questions answered in a timely manner. Forward-thinking colleges have already recognised this shift in student behaviour and are already beginning to weave platforms such as WhatsApp or Facebook Messenger into their recruitment and enrolment processes with great success.
Whatever platform you choose, what matters is the ability to engage meaningfully with your students, the key is to build a journey that feels unique to them.
Create a personalised admissions journey
You will know well that every student is an individual, and desires to be treated as such. Each student has their own unique circumstances and so will come with their own unique challenges. Those individual characteristics are important to be aware of now more than ever.
The challenges that each student faces as they contemplate further education are all very distinct. The motivations of an international student differ from a domestic student. A local student will have very different questions to a student unfamiliar with the area.
Communicating with them is one thing – but communicating relevant information is key to improve student enrolment. Answer their questions as soon as they have them and send them the right information at the right time and you will find your students much more engaged with what you have to say.
A digital assistant can make a big difference
Chatbots powered by artificial intelligence (AI), can save you time, lots of it. The hours invested by staff answering the same sorts of questions 'can you send me a prospectus?', 'How do I get to the college via public transport?' and so on are significant.
This is where a digital assistant can really come into its own, by answering thousands of repetitive questions while also identifying problem areas, they can allow your admissions staff to focus their time on individual students who need it most. Allowing staff to invest their time in other activities that really add value to the student admissions process.
What is more, a chatbot helps keep a student engaged with the process by responding to their questions or concerns quickly in a personalized, conversational way as outlined above. This sort of instant engagement removes the traditional barriers to student engagement. By using a digital assistant in this way, you are able to provide one-to-one support to students at each and every stage of the admissions process.
When you couple these strategies together, you are well on your way to engaging with students in a meaningful manner, nurturing relationships with your students that will ensure they feel fully supported on an individual level as they move into the next stage of their education.
Did you know that Purlos can power all of this for you, and more?
Book a demo today and see how!
With 91% of destinations being captured seamlessly, and an impressive 92% positive destinations rate, Stoke on Trent College has successfully addressed its challenges and positioned itself as a leader in leveraging technology for enhanced student outcomes.
Ofsted expects colleges to provide high-quality careers guidance to all students.  This guidance should be impartial, informative, and tailored to the individual needs of each student.  It should also help students to develop the skills and knowledge they need...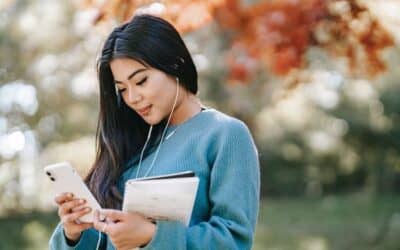 There is no internationally agreed upon definition of "metadata". The US National Information Standards Organisation defines metadata as: "Structured information that describes, explains, locates, or otherwise makes it easier to retrieve, use, or manage an...