Inside, you'll discover:
How to boost enrollment and conversion in 2021
Which channels to use to keep your students enagaged with your admissions process

The benefits of hybrid events and how to integrate them into your strategy
Tips to reduce the anxiety and stress for students during COVID.
We are 100% committed to protecting your privacy in accordance with GDPR and you can read more in our
Privacy Policy
.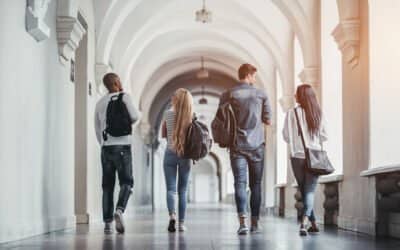 It was the French Century sociologist and philosopher Auguste Comte who allegedly first coined the phrase 'demographics is destiny.' Although Comte was referring in the 19th Century to real estate investment, his statement can be seen to have particular relevance to further education in the 21st Century.
Over recent years, 'student engagement' has become a core aim for the Further Education sector. Educational policy initiatives have emphasised the importance of students' active engagement in their own education, and the benefits to be gained when students play an...
Learn how you can overcome the traditional barriers to enrolment by transforming the way you engage and connect with your students.