Inside, you'll discover:
How to boost enrollment and conversion in 2021
Which channels to use to keep your students enagaged with your admissions process

The benefits of hybrid events and how to integrate them into your strategy
Tips to reduce the anxiety and stress for students during COVID.
We are 100% committed to protecting your privacy in accordance with GDPR and you can read more in our Privacy Policy.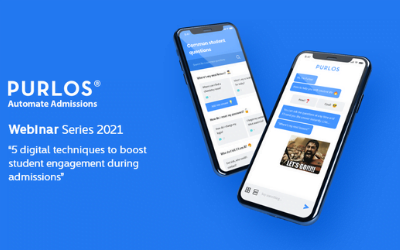 We recently had the pleasure of sitting down with the College Marketing Network to discuss five key digital techniques that will help your institution exceed its enrolment targets this year.
We are extremely pleased to announce our new partnership with The SMB Group. This strategic partnership is aimed at growing enrolment, increasing retention and improving student engagement, during the admissions process and beyond.
With so much uncertainty, having a strategy in place to improve student engagement is so important. So here are our four strategies to help you transform how you engage with your students.