Introduction to Eastern Colleges Group (ECG)
The Eastern Colleges Group is a consortium of educational institutions with several campuses, including West Suffolk College, Abbeygate Sixth Form College, and One Sixth Form College, offering further education in the eastern region of England. 
Committed to equipping students with the best opportunities for their future, ECG faces the challenge of effectively gathering and utilising Destinations data to support their learners' career paths and optimise curriculum planning.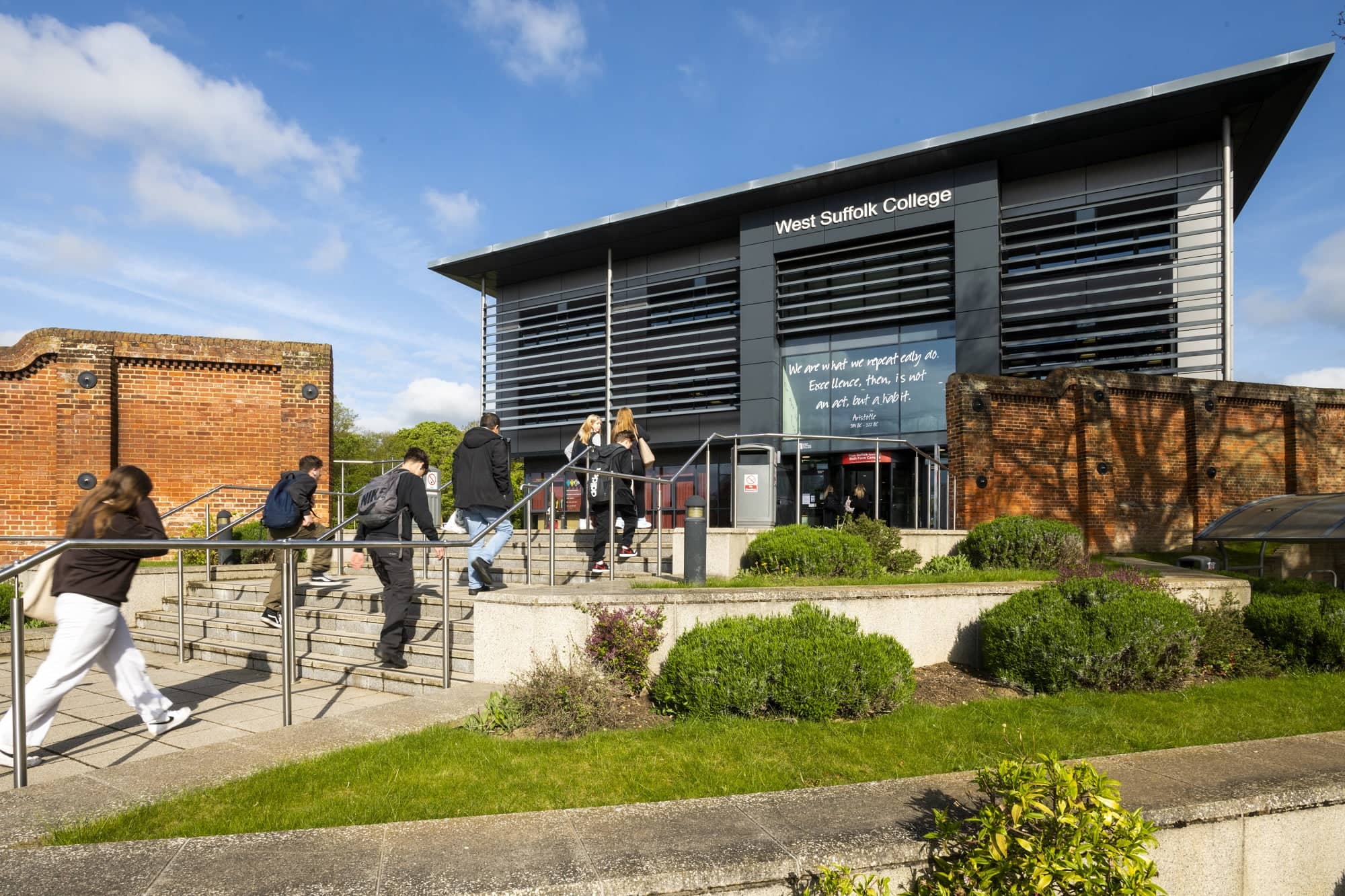 The Challenge
Before partnering with Purlos, ECG encountered difficulties in consistently collecting and analysing destinations data. They needed a more streamlined approach to understanding their students' post-education destinations, ensuring effective resource allocation, and providing timely support to graduates pursuing their intended career paths.
The phone-based method previously employed was labour-intensive, time-consuming, and lacked the comprehensive insights required for strategic decision-making. ECG aspired to embrace innovation and data-driven solutions to address these challenges effectively.
Why ECG Chose to Partner with Purlos
The ECG sought a solution that would facilitate seamless information transfer, improve learner tracking, and foster collaboration among their institutions. The Cambridge & Peterborough Combined Authority (CPCA) therefore decided to partner with the ECG in a project with Purlos Destinations alongside multiple other further education institutions, such as the Bedford College Group and North Hertfordshire College.
By implementing an automated approach with Purlos, ECG aimed to save time and resources while gaining valuable insights into student destinations that could be easily shared with the CPCA.
Purlos' Response and Implementation
Upon partnering with the ECG, Purlos took a strategic approach to understanding the individual goals and aspirations of the consortium's member colleges. The Purlos team engaged with each institution separately and conducted collective meetings to align their efforts.
To ensure a customised approach, Purlos collaborated closely with the ECG, designing a comprehensive destinations question-set based on feedback from all parties. This tailored questionnaire catered to the diverse needs and desired outcomes, such as employment, education continuation, apprenticeships, and NEET (Not in Education, Employment, or Training) status.
Purlos onboarded the ECG in just four weeks, finalising the question designer, designing a user-friendly dashboard, and sending the destinations survey to learners. This ensured a seamless implementation, enabling the ECG to begin gathering accurate data.
Results and Impact
Through the implementation of Purlos Destinations, the ECG experienced a remarkable transformation in their ability to track, compare, and analyse learner destinations. The captured data revealed significant insights into students' intended destinations versus their actual paths six months later, enabling the ECG to better support their graduates.
"Purlos has given us an insight into the destinations of our learners. It has also helped to track and compare their intended destinations with what they are doing six months later."

Charlotte Geileskey, West Suffolk College
Notable results for individual member colleges within the Eastern Colleges Group:
| | | |
| --- | --- | --- |
| College | Positive Destinations | Total Captured Destinations |
| Abbeygate Sixth Form College | 93% | 91.67% |
| One Sixth Form College | 93% | 85.16% |
| West Suffolk College | 88% | 77.54% |
Significantly Increased Engagement:

Over 84% of destinations have been captured across the ECG's institutions, allowing them to gain valuable insights into their intended destinations and successfully supporting their post-graduation journeys.
Better Support Curriculum Design:

The consistent and standardised approach to data collection and analysis, facilitated by Purlos, enabled the consortium to make informed decisions about curriculum planning and resource allocation. As a result, the ECG gained a long-term view of learner progression, empowering them to identify areas and students that might require additional support and intervention.
"Purlos has helped us to identify ex learners who require support and put this in place."

Charlotte Geileskey, West Suffolk College
Greatly Reduced the Amount of Manual Work :

Purlos' Destinations dashboard offered a faster and more efficient information transfer between the ECG as well as the Cambridgeshire & Peterborough Combined Authority (CPCA). This transition from a time-consuming phone-based approach to Purlos' streamlined system saved the ECG hours of staff time.
Improved Data Insights:

The Eastern Colleges Group highly commended Purlos for exceeding their expectations, gathering more accurate and in-depth data used to inform decisions and support Ofsted Inspections. The comprehensive and auditable data provided by Purlos enabled the ECG to compare, analyse, and plan for the future effectively, setting a new standard for destination tracking within the region.
"Purlos has more than exceeded our expectations in terms of data that we are able to compare, analyse and use in future planning."

Charlotte Geileskey, West Suffolk College
Conclusion
By partnering with Purlos, the Eastern Colleges Group embraced innovation and data-driven decision-making. The consortium's collaboration with Purlos not only facilitated seamless information transfer and enhanced learner tracking but also empowered the ECG to provide meaningful support to its students as they embarked on their chosen career paths.
The ECG's experience with Purlos serves as an inspiring example for other educational institutions seeking to leverage technology and data analytics to optimise student outcomes and institutional performance.
To learn how Purlos can help your institution gain better Destinations data insights and enhance student success, book a call with an expert HERE.