Shattering Enrolment Records: Shrewsbury College Group & Purlos combine to spark action through conversation
The COVID-19 pandemic brought with it unprecedented communications challenges for colleges across the country. At Shrewsbury College, it soon became clear that their efforts would have to be focused on implementing a digital-first approach to their enrolment process. Email and phone communication, although still very important channels of communication, simply weren't engaging enough to inspire students through their admissions journey.
Challenges
Shrewsbury College remained intent on maintaining their hallmark philosophy of providing personalised support to all their student applicants. But in the midst of an unprecedented pandemic and economic shutdown, how could they meet the individual needs of their student applicants, whilst simultaneously meeting their own enrolment and conversion targets? And all of this without burdening their staff with more work.
Mike Needham, Director of Communications, Admissions & Marketing knew they face several challenges in meeting their goal:
Traditional methods of 

outreach

(such as email and phone) were 

labour-intensive

 and had 

diminishing returns

 on staff 

time

 and 

investment

. Increasing communication via these channels required additional hours from staff.

Driving up applications from inside the normal 

catchmentarea

of the college, and even beyond 

wasn't

 enough to ensure the college met its 

ambitious

 

enrolment

 

goals

. The challenge would be ensuring those applications 

convert

 into full time, fully funded students.  

It wasn't enough to maintain the status quo. In alignment with their mission, they were constantly seeking better ways to personally engage students with the goal of increasing their reach and improving the quality of their enrolment initiatives. 

 
Solution
After reviewing the available options, the college quickly found that Purlos was the only platform available that focused student conversion through highly personalised, two-way conversations, via a communication channel students regularly use socially.
Powered by Purlos, the admissions team could now:
Optimize their enrolment funnel with a focus on converting applications of interest into full time students
Proactively nudge students to do everything from completing applications to registering for enrolment events
Provide students with personalised responses to their questions within seconds  – even outside of staff's office hours
Give staff the opportunity to easily monitor thousands of conversations
Provide staff with an easily digestible analytics dashboard identifying those students most at risk of dropping out – both before and after enrolment – and their key risks driver.
"The Purlos platform and the comms via WhatsApp is one that the students use regularly, so we were confident that this engagement tool would allow the college to communicate effectively with our applicant students in a more comprehensive manner." 
Mike Needham
Director of Communications, Admissions & Marketing
Results
There were remarkable results with student engagement. The Shrewsbury team used Purlos to send out a survey to 438 applicants who were not engaging with their typical admissions outreach and so had yet to accept their offer of a place, and were shocked by the high response rate from students – over 50%! 
Overall 64% stated that they would accept the offer and immediately enrolled with the college, with a further 28% of those surveyed responding that they received their offer but were still considering whether to accept. 
 James Staniforth, Principal and Chief Executive of Shrewsbury College, is very happy with how, through the Purlos platform, the college is now able to more effectively and efficiently chase applicants and solidify their applications, "From this survey, we're checking on the 64% to make sure that we have their acceptance and we're contacting the 28% to see if we can provide further information to help them reach a decision and we will send a withdraw survey to the 8% to understand why they have withdrawn".
"The Purlos platform has meant that more applicant students have decided to enrol with us." 
Mike Needham
Director of Communications, Admissions & Marketing
Look Ahead
As the Shrewsbury College team have worked side-by-side with Purlos they have been able to maximise the technology's capabilities and enhance the level of personalisation they deliver when communicating with students.
Since the lifting of COVID-19 restrictions the college has seen a year-on-year increase of at least 20% in student applications. Interview take-up and offer acceptance are extremely strong – nevertheless the immediate challenge is to ensure this increased level of interest converts into full time students. And Purlos will be on hand to strengthen those initiatives aimed at increasing conversion and overall enrolment.
The initiatives won't end there, of course. Shrewsbury College will always be looking for new ways to better support students to ensure their success. As the college moves to the future, it will count on the continued support of Purlos. And the team is already looking ahead and exploring ways in which Purlos can be used to build stronger connections with their college community post-enrolment.
More Case Studies
Keep reading in-depth analysis and testimonials.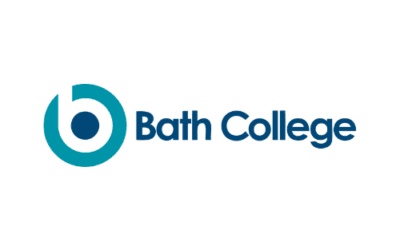 Bath College partnered with Purlos to streamline data collection and boost engagement resulting in a significant increase in known student destinations, reaching 83%, and a notable rise in Net Promoter Score, showcasing the success of their collaboration.
read more